Growth and innovation, that's what you want to be aiming for.
You need to have your hands free so you can do what you do best. Our experts provide a 24/7 service for your ICT infrastructure so it can perform optimally, run securely and is ready for your next step, all so you can achieve your business goals carefreely. Now and in the future. With our extensive knowledge we can provide you with the best solutions for your organization. Not convinced? We have been doing this for over twenty years.
A team of enthusiastic and driven experts founded Quanza at the beginning of the year 2000 to support organizations in managing their network. From conception (design) and construction (built) to management (operate), we think in line with the strategy formation of your organization and network. Informal and professional, combining pleasure with hard work.
Putting the customer first with an unbridled passion for technology. Our core values from then are still relevant today.
Quanza continues to grow. Our reliable team of over seventy professionals is ready for you. We believe in developing solutions that take your organization further, and we're very proud of that.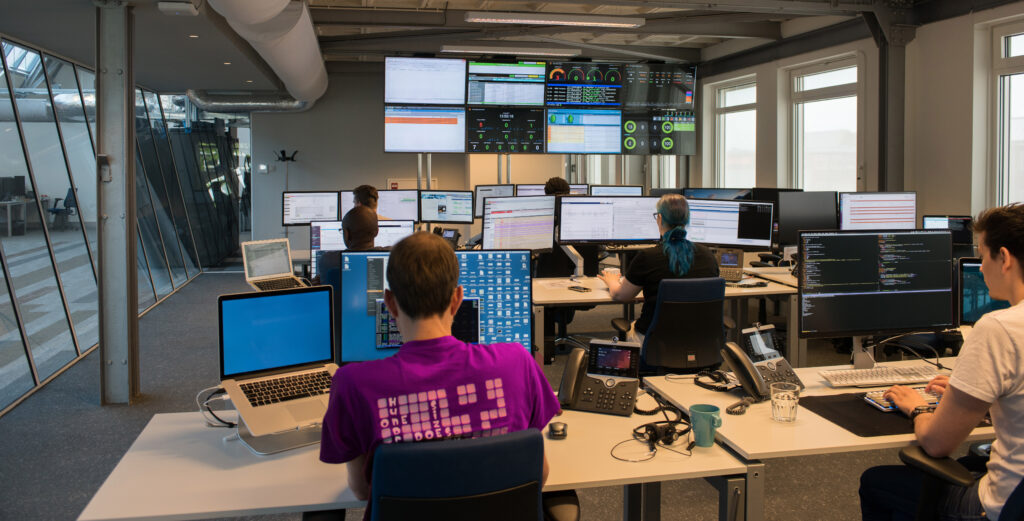 We have set ourselves the goal of being the go-to Network & Cloud infrastructure management service provider of the Netherlands by 2025. We'll achieve this by acting quickly, flexibly and being a reliable innovation partner. You get a partner with a genuine interest in and a deep understanding of your business challenges and needs. These are needs that often cannot be fully captured in standard ICT solutions. We work, learn and perform together with our clients by taking a service-oriented and independent attitude. And that's how we build long-term relationships.
We're obsessive about our customers' innovation power.
We build trust daily through transparency.
We make real & sincere connections with each other and with our customers.
We identify problems and make sure they're fully resolved.
YOUR NETWORK & CLOUD INFRASTRUCTURE
Your network is an essential and distinctive part of your business operations. Hence, it must be managed by real experts. Our operators understand how important it is for a modern organization to properly manage its complex network, and to always be ready for the next strategic step. For this, we're certified by our reliable partners and have the ISO 9001 and ISO 27001 certificates. Therefore, the scalability and complexity of your Network & Cloud infrastructure are in good hands with us.
Working at Quanza is about building a fast-growing organization together.
Our customers are active in a variety of sectors, mostly business-critical environments and often of great social importance. Internet service providers, media companies, banks, transaction providers, software developers and (semi) governmental institutions use Quanza's solutions. 
Most of our clients are B2B service providers, i.e., companies that supply a network to an internal stakeholder or a third party. Therefore, we know better than anyone else which organizational challenges are involved in such constructions.
As an example, we provide a 24/7 Network Operations Center (NOC) service for one of the world's largest Internet hubs: the Amsterdam Internet Exchange (AMS-IX).
Outsource Network & Cloud infrastructure? Schedule a call!
At Quanza, we realize all too well that outsourcing a Network & Cloud infrastructure doesn't happen overnight. Do you want to know what outsourcing management will mean for your organization? Schedule a video call with one of our experts.